What is an IoT SIM Card and How is it Used in IoT Devices?
Although the IoT SIM card might appear much similar to any standard SIM card of any provider, it does have numerous different characteristics. Traditional smartphone SIM cards have distinct technical features and settings for network connectivity that don't work with IoT applications.
The primary difference between a smartphone SIM card and our IoT-specific SIM cards is the extra capabilities that are more nuanced and advanced than mere data connectivity.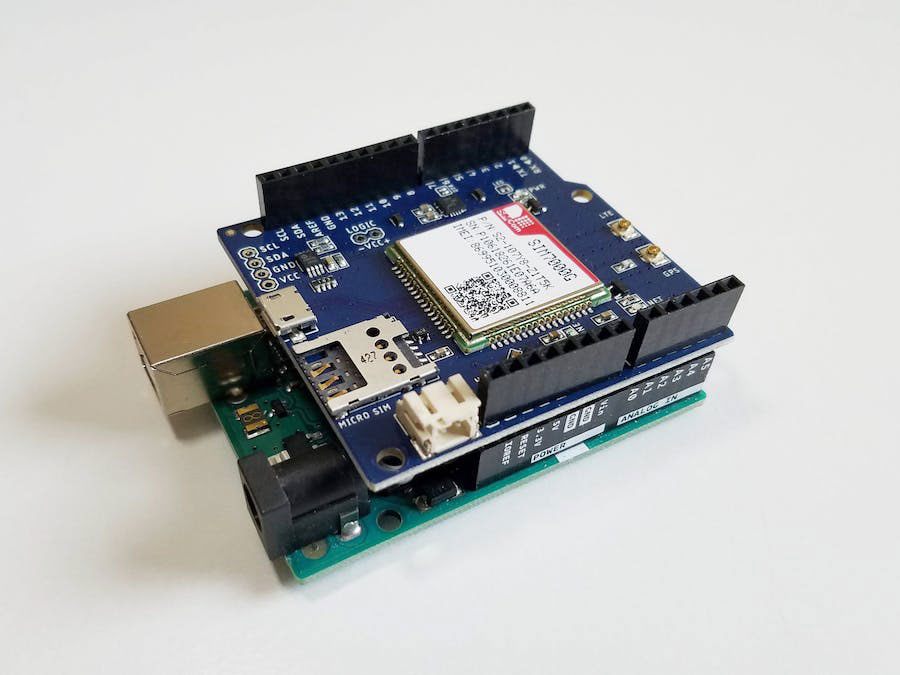 What's M2M/IoT SIM Card?
An M2M (Machine to Machine)/IoT SIM card acts as a modification of the conventional SIM cards that are found in mobile phones for personal use but with extra features explicitly designed for IoT devices. Internet of Things SIM cards possess outstanding durability, flexibility, as well as security.
Such SIM cards function by creating connections to the host network and then transferring data between all devices on the IoT platform. Although you can theoretically and technically make consumer SIM cards to do the same thing, in reality, this isn't a practical solution since regular SIMs don't meet the requirements and needs of the majority of IoT solutions.
IoT devices have special requirements compared to other smart devices, such as tablets or phones. They need, for instance, to ensure and maintain an encrypted connection almost permanently, withstand extreme conditions, and satisfy the needs unique to your IoT project's objectives.
Also Read: Ufone SMS Packages (Daily, Weekly, Monthly & Yearly)
The Difference between M2M/IoT and Traditional SIMs
Standard SIMs and IoT SIMs have the same fundamental role – keeping devices with internet connectivity in contact with the Internet. And this is about it – there are no more similarities between the two.
IoT SIMs are not just required to connect devices – they also need to be remotely accessible and manageable. This is due to the fact that they are commonly activated in large quantities, while in contrast, ordinary SIMs are activated one at a time by a particular user.
In addition, Internet of Things SIMs facilitate data plan aggregation: each SIM included in an IoT project will expand the amount of data available. This type of data plan can make IoT projects relatively inexpensive and much more cost-effective.
Now let's take an in-depth look at the core differences:
M2M/IoT SIM cards, in contrast to traditional ones, can be used in remote locations with harsh surrounding conditions. Thus, these SIM cards are purposefully designed to withstand situations like, for instance, extreme weather conditions. Additionally, IoT SIM cards are capable of "surviving" for up to 10 years.
Since IoT devices are often established in distant places, and it is not productive or, oftentimes, even possible to regularly remove massive amounts of data transferred to them, M2M SIM Cards come with a greater memory capacity for that purpose. 
Scalability and Roaming Capability on a Global Scale
The only method to run an international or even global network, specifically using M2M eSIMs, is to utilize M2M SIM cards along with IoT mobile connectivity. Mobility of devices and their ability to communicate across borders are thus crucial requirements for many IoT and M2M applications. 
Data generated by M2M connections are often isolated from the data traffic within mobile network operators' core networks. Private access points, also known as APNs, are typically used to accomplish this.
M2M SIM cards are usually controlled by an application or through a platform, which makes for another essential difference as compared to regular SIMs and lets you handle all of your SIM cards as well as end devices from one location.
Contrary to standard SIM cards, specific data tariffs are available to M2M SIM cards. Furthermore, the common technique of data pooling permits an individual device's data usage to be shared with other devices. As such, tariff bundles are generally more effective.
Examples of IoT Devices
The M2M/IoT SIM cards, as formerly mentioned, are created to allow for connectivity between devices as well as between northbound applications of two machines. For this reason, the industrial, automotive logistics, telematics, and medical fields are among the most popular uses for SIM card IoT. 
IoT-connected devices vary greatly and basically can be described as any hardware device connected to the Internet and transferring data to either itself or the environment it is located in. Some examples of devices that are connected are:
In manufacturing: finished products, materials, containers, vehicles, factory machinery, robotic arms, warehouse equipment

In logistics/transportation: roads, railways, bridges, road signs, airport facilities, cars, buses, trucks, trains, subways, EV charge points

In the healthcare field: tablets for personnel, drug dispensers, medical equipment, human body components

In the public/government sector: air quality sensors, security cameras, HVAC systems, elevators, garbage bins, doors, parking lots, offices rooms, desks, locks, billboards, kiosks, forests, rivers, water

In retail: vending machines, terminals, POS devices, store shelves

In the real estate market or smart homes: cameras, media devices, thermostats, lights, kitchen appliances, lock boxes

In agriculture or smart farming: farming equipment, irrigation units, tractors, livestock 

For utilities: pipes, tanks, valves, tanks, utility/power poles, electricity meters, solar panels, wind turbines
Author's Bio
Daniel mastered the power of words to breathe life into his writing. He is our passionate blogger who spends most of his time producing valuable and compelling articles for StudyCrumb's blog. A true expert in journalism, we've invited him to join our platform to assist students in writing essays that resonate with readers.
Daniel has experienced first-hand how tough writing content that creates a lasting impression can be – but he believes that it doesn't necessarily have to be this way. Because journalism and academic writing share a variety of similarities, he's also dedicated to teaching students writing, storytelling, and persuasive methods.